WELCOME:
Thank you for taking the time to review our business plan and learn about this exciting new business model. We believe that our concept is scalable and effective. Our goal is to set a new standard in golf practice, instruction and retail. The last two years have been spent refining the process and diversifying our profit centers. We are looking for the right partner to fund this project, take our model to scale and be first to market with this concept. Again, thank your for your time and we look forward to creating something special.
ABOUT US:
The Bunker Golf Center is a member based indoor golf facility that is equipped with the technology, personnel, product and curriculum that the public needs to become mentally and physically better golfers. Our purpose is to bring an understanding of the game and a place to practice golf purposefully. We take the certifications process of the Titliest Performance Institute and directly effect our members golf swing and fitness level by way of our golf performance programs. Our core philosophies go much deeper than the game of golf. We are rooted in the fact that golf is more of a lifestyle than it is a sport to golfers. It is a captivating and challenging activity that most individuals dedicate themselves to improving at until the day they die. The opportunity for us to develop a business model that allows golfers to fall deeper in love with golf is why we do what we do. We believe in selling golf with transparency and empowering our members to know more about themselves as well as the sport. We hope to create a place that provides our members with the direction and equipment to feel better physically and process better mentally. Ultimately the most important quality of our facility is the culture that is created amongst the community who join our movement.
"Everything We Do is to Enhance Your Experience on the Golf Course"
Morgan Steven is responsible for all business development, sales strategy, marketing and brand identity.
 
Daniel Rogers is responsible for all for operations, budget and finance, inside sales and administrative management.
Chad Dietz is responsible for golf instruction and program development, club fitting and equipment policies.
THE INSPIRATION:
The inspiration behind creating this business model was based on an assessment of the average golfers handicap and the belief that we have the right combination of services to improve our members health, golf scores and overall experience. Aesthetically our facilities draw inspiration from contemporary industrial design practices. We build floor plans that are bold and beautiful. We utilize technology that is accurate, tested, simple to navigate, and intuitive to use. The materials we choose to use as interior design draw inspiration from current industry leaders such as Urban Outfitters, Best Buy and Nike. Ultimately our core philosophies on instruction stem from the belief that empowering the student with genuine and authentic curriculum will lead to a better understanding of the necessary fundamentals that are required to become a better athlete. We truly believe that our immediate success is because we have found a balance of business and sport. We don't just just provide the golfer with lessons and a place to practice. We provide the golfer with engaging learning experiences and a facility that allows our members to practice golf with a purpose. We don't just watch our ball fly on a computer. We use the analytics that the computer provides in a manner that helps our members to have an understanding of their tendencies and improve club face and body awareness. Ultimately we are doing everything we can to develop a business model that is transparent and honest.
OUR DIRECTION:
Our goal is to have a Bunker Golf Center present wherever there is a golf community present. There are many examples of situations within a golf community that present an opportunity for a Bunker Golf Center to have a positive impact other than developing better golfers. Such things include a shortened season dues to weather (rain, snow, heat, cold, etc.). We are an extension of the golf course and a compliment to the experience that golf courses provide golfers. Our business model is extremely scalable. From 4,000 sq. ft. to 10,000 sq. ft., the assets that are needed to operate a Bunker Golf Center are set up to be versatile. We are the future of the Country Club.
OUR PROGRAMS:
We used the first year of business to develop our own programing to serve our member base. These programs are our intellectual property and have been tested on people of all skill levels and athletic ability. We have focused on our process and the ability to communicate a transparent plan of action for our students. The foundation of our programming is providing a TPI Assessment to every person who gets involved with our facility. This gives us the right information we need to create individualized plans based on each students body specifics and golf swing. All programs are billed on the same format as our memberships and are priced to be fair and effective.
TPI PERFORMANCE PLAN is our primary program for one on one instruction. We create personalized golf performance plans that are unique to you as an individual and specific to your needs as an athlete. This program consists of 4 TPI Integrated Sessions per month. Each session is 1 hour. Scheduling is based upon student request and instructor availability.
TPI WELLNESS PLAN is suited to provide aid for the injured and limited range of motion client. We provide a TPI Certified Fitness Professional to develop a full body wellness plan that based on the assessment of your body. This program consists of 4 Personal TPI Training Sessions per month as well as weekly prescribed functional movement exercises.
SWING FIT was modeled after a movement in the fitness industry that shifted towards a sports specific class structure. Swing Fit is an engaging learning experience and comprehensive golf fitness program. This program consists of 2 golf specific fitness classes per week in groups of 8 students. Each class is 45 minutes and held on Tuesday and Thursday.
BRAND IDENTITY:
Here you will see a variety of web based and print media. Overall this is an example of how we market and communicate our brand visually. There is also some examples of and analytics from our website, which we have been able to gain traction with by combining good design with an understanding of proper SEO practices. Our apparel has been a huge marketing tool for us as you see it on every course in our area.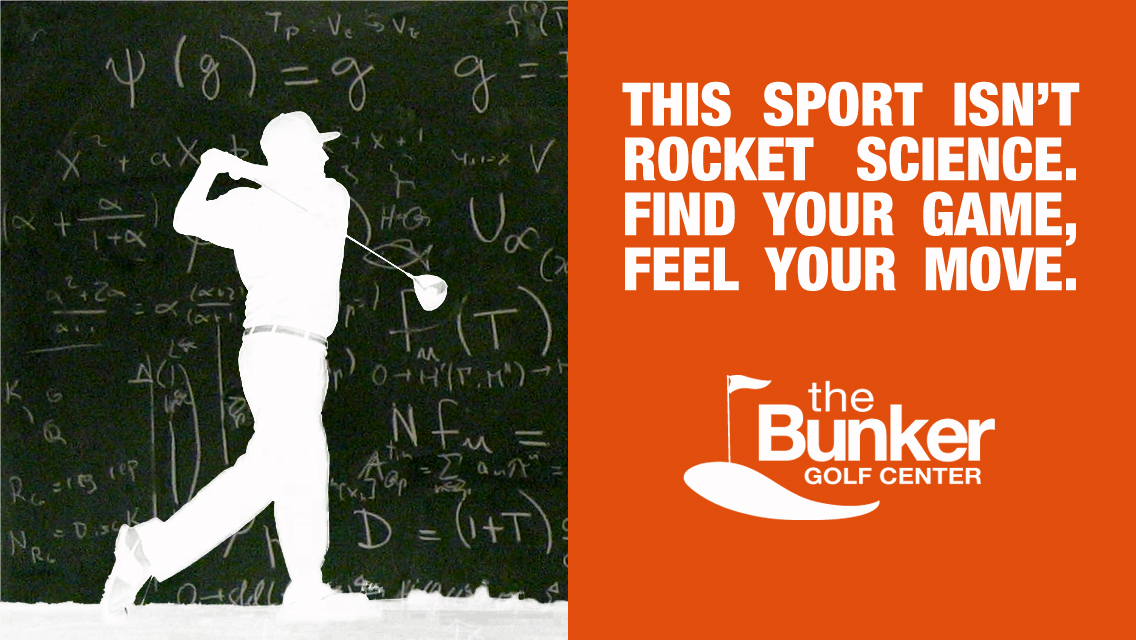 ABOUT:
Our beta location was opened in Ventura, California on January 1st, 2014. The building is approximately 4,000 Sq. Ft. This location is equipped with a 5 stall ball striking range with GC2 Foresight Launch Monitors and Tee Line Compression Turf, a club-smith / repair room, fitness studio, lounge / waiting area and short game chipping / putting room. Our impact on the Ventura County Golf community has been accomplished purely through word of mouth and positive feedback from our members and students. We now have grown our membership to roughly 100 members. After launching our programming we now have 30 students and growing. We have quickly become known as the first and last place to receive complete golf club repair and fitting due to the experience of our staff. Despite being located in an area that has perfect weather, we have built a strong movement within our county.
This model shows our financial growth through a 2.5 year period and forecasts into year 3. We expect our multiple to increase into year 3 and 4 as the first two years were mostly spent on program and policy development. Year 3 will be the first with a marketing budget.
This model is a breakdown of the types of memberships that our customer base chose to sign up for. All memberships are billed monthly with EFT and based on a 12 month agreement. The average membership brings in approximately $69 per month.
This model shows our Member and Program count growth. We had not launched the programing in 2014, thus the zero. Though we haven't had much of a marketing budget, our retention rate has been healthy, hovering around a 66% conversion rate.
This model is breakdown of our program involvement. Our programing is billed monthly with EFT. After launched, our programs have grown in popularity. The average program will bring in approximately $166 per month.
WHY FUNDING?
We are seeking funding for numerous reasons. Our goal from the start of opening our initial beta location was to run a lean business and allocate money towards building and developing a scalable model with solid policies and procedures. The area that we opened our initial location is probably the worst location for an indoor golf center due to the economy and perfect weather. But we believe it is the best location for our first indoor golf center because if we can do it, and turn a profit here, we can certainly do it where there is better economy or lack of golf season due to bad weather. Just like the larger gym models (LA Fitness, 24 Hour Fitness) our business is based on growing and maintaing a healthy member EFT base. There is a threshold in a member base that is the difference between breaking even and turning a large profit. Because of that numbers game, it is important for us to move into larger markets with better economy. The projections below indicate what would be possible if we were to open a Bunker Golf Center to scale in a proper market. The below projections are based on 6,000 sq ft. facility over a 5 year period. All numbers were projected modestly with membership growing at a 5% factor and retail at a 20% factor.
5 Year Revenue Projections
5 Year Operating Profit Projections
Projected Revenue Per Member
Thank you for your time and please contact Morgan Steven at Morgan@thebunkergolf.com